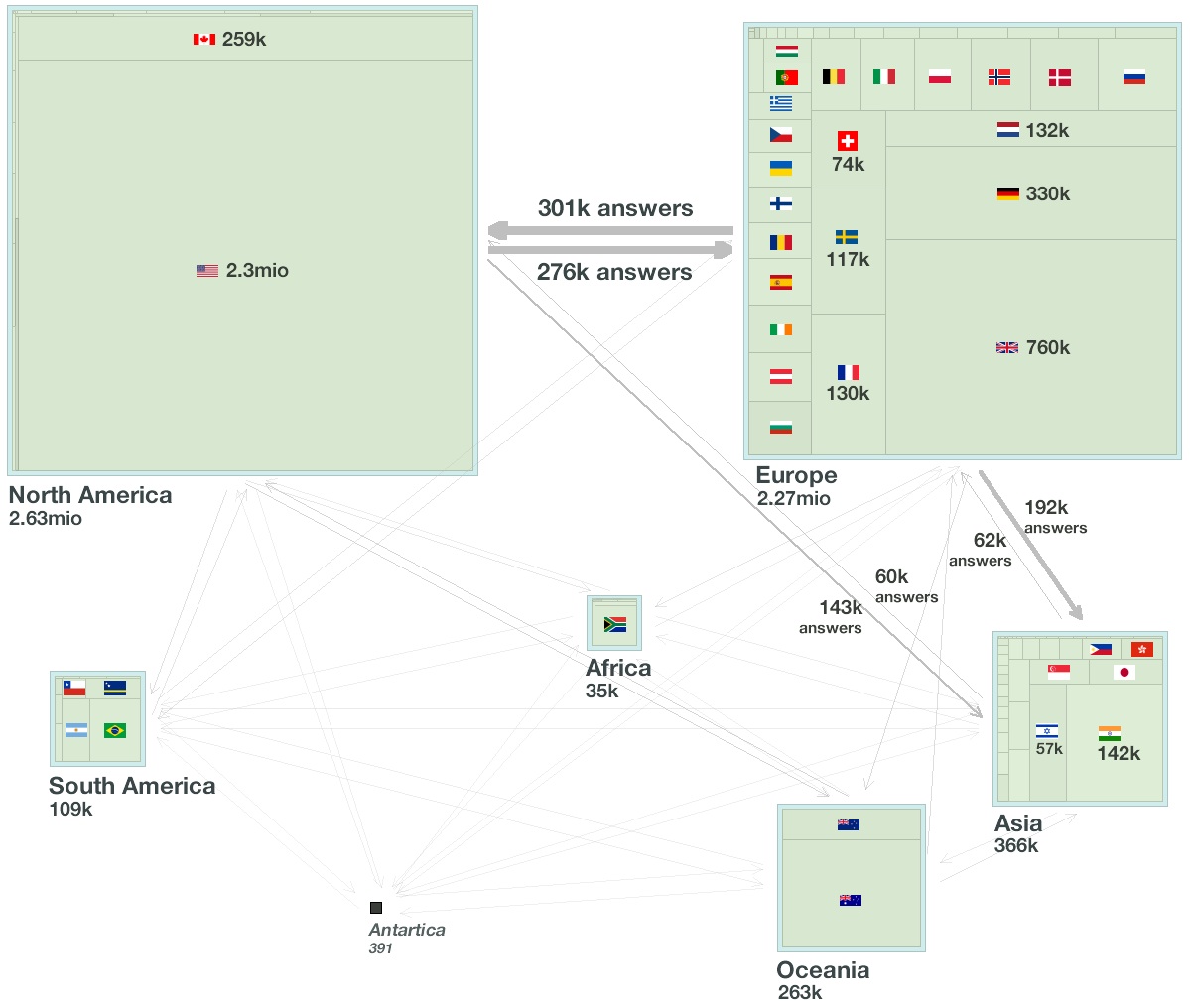 Project Overview
The previous image presents a visualization of StackOverflow using Quicksilver. Quicksilver is a versatile information visualization framework written in Smalltalk.
This project is for you if you like both programming and art.
Can you come up with a way of visualizing the more than 100 open source systems systems in the Pangea Corpus ? We'll get you started with the technical parts, but beyond that you'll have to be visionary and innovative and come up with your visualization approach.
Further Reading