How to setup wireless LAN
You can now use IAMwavelan instead of scgairport for wireless access. For instructions see:
http://www.iam.unibe.ch/institut/sysadmin/wlan
A couple of points not mentioned for LEOPARD:
go to Network preferences/Airport/Advance
make sure that 802.1x login is enabled (see picture)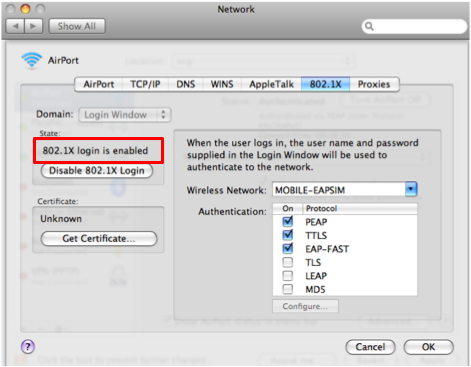 A couple of points not mentioned for TIGER:
From Internet Connect you must choose File>New 802.1X connection to configure your access

When it complains about the certificate, you must ask to "Show Certificate", -drag it to the desktop, double-click on the certificate and add it to your X509 Anchors.
You should also define a Network setting called "IAMwavelan" and associate it with the corresponding Internet Connect configuration.