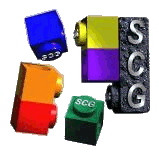 This is a seminar for Bachelors, Masters and PhD students completing their project work or thesis in the Software Composition Group. Scheduled talks generally present recent progress in project work or research. Normally, the seminar takes place on Tuesdays at 10h15 in our seminar room (room 107, Schützenmattstrasse 14).
Students taking this as a regular seminar must register with Academia. Those who are not BeNeFri Joint Masters students (eg Bachelors students, Erasmus students) must apply for access to Academia to register. Students will work on a small, supervised project during the semester. Due to the high cost of supervision, participation is strictly limited (selection will be based on the results of a short quiz).
Masters students taking this as a seminar towards their MSc degree, and Bachelors students taking this as a Proseminar, (presently) do not have to register in Academia.
Learning Outcomes
The seminar consists of a project and a presentation. You will have as a mentor one of the members of the SCG group and will work on a practical and focused problem in the domain of programming languages and programer productivity tools.
After the successful completion of this course, you will be able to:
Build an Eclipse plugin for static analysis, or
Write a crawler that analyzes open source software repositories, or
Create a new method of visualizing software systems, or
Work on the design and implementation of programming language tools
Scheduled Talks
2014
Talks already given in 2014
Aug 19 - Leonel Merino Explora: a tool for corpus analysis and visualisations
Aug 12 - Andrea Caracciolo - How Do Software Architects Specify and Validate QRs?
Jul 15 - Jan Kurs - Parsing Contexts
Jul 08 - Joel Guggisberg - Token Classification
Jul 01
Jun 03 - Cédric Reginster - Frequently used methods for Java
May 27 - Pattamon Thamsukati - Weka Experiment in Bug Prediction
May 20 - Dominic Sina - Eclipse plugin for cycles detection
May 13 - Kenneth Radunz - Dicto autocompleting editor, Michael Bärtschi - Polite Smalltalk
May 6 - Roger Stebler - Keeping track of types
Apr 29 - Nevena Milojković: k-CFA analysis
Apr 15 - Mircea F. Lungu: Pangea 2.0 demo
Apr 8 - Oscar Nierstrasz: M3 for Moose
Apr 1 - Mircea F. Lungu: "Sampling N-EU SE Research"
Mar 18 - Stephan Adelsberger (U Vienna): "Towards Object Migration in Dynamic Software Product Lines"
Mar 11 - Cedric Reichenbach: Morphing DoodleDebug into a cluster (outlook on MTh)
Mar 4 - Moose Dojo
Feb 11 - Simon Vogt: Clone detection that scales
Jan 7 - Aaron Karper: Parse trees of regular expressions with minimal performance impact
See also: Past Seminars